The Glue Book challenge for May was Oxymorons, you can see some of my collages such as Flying Fish at my
picture trail site.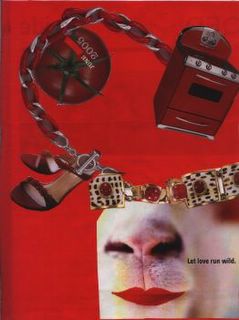 This month the GlueBook challenge is Colors (much easier!), here is Red, the rest are at the
picture trail site
.
Here's my buckeye tree that I've been photographing on an almost monthly basis. If you haven't gotten your fill of garden related stuff yet, I created a big journal of garden pictures for the year in my garden so far over on
picture trail.